PLEASE ROTATE YOUR DEVICE
landscape mode is not supported
The power of a marketing experience isn't just what people see. It's how it gets people talking up your brand.
Comments and testimonials. Social engagement. Making the must-see list at an event or trade show.

We design, build, and supervise marketing experiences that fire up the buzz.
We're creative thinkers with our heads in the game. We're based in Los Angeles and work on a global stage.
We speak to the needs of everyone you want to keep happy—executives, sponsors, employees, and attendees.

If you want more people talking about your branded experience, talk to us.
VALUES
CAPABILITY
We have
the expertise and resources
to plan and manage large‑scale events.
---
strategic planning · venue
research & negotiation
project · management
sponsorship · integration
advertising/media
CREATIVITY
We are passionate about
finding new ways
to banish boredom and
invent the impossible.
---
conceptual design
environmental & experience design
mood boards · branding/identity · signage
interior/exterior design · live entertainment
video production · app development
CONFIDENCE
We are dedicated to maintaining the trust and
well-being of clients, staff, and participants.
---
event schematics· occupational
requirements · sourcing · permits
project · management
exhibitor relations · corporate
relations · electrical · I.T.
TESTIMONIALS
"People said our Vegas incentive trip was the best yet — then they said the Oahu trip was the best, and then the Maui trip.
Now, everybody swears that Los Cabos was our best trip ever. And Omni‑Buzz created all four events! Amazing!"

"We thought we were in trouble when our venue was cancelled... but‑Omni‑Buzz stepped up and put us into an even better location."

"They do a fantastic job with logistics. Not a single hiccup."

"They are the best! It's a pleasure to work with such creative, hands‑on artists."

"They organized every detail of our incentive trip. Everything was an amazing success!"

"Omni‑Buzz team knocked it out of the park!"
THE
Way
People talk more about our events because they get more out of the experience.
For us, everything is about amplifying your value to attendees and stakeholders.

We Increase


PARTICIPATION

Your guests don't just
want to be dazzled...
they want to be part of the fun!
We create experiences
they can't get anywhere else.

We Facilitate


COMMUNICATION

Our approach is all about active,
responsive communication.
It's how we anticipate your needs.
It's how we
deliver flawless results.

We Build


BRAND VALUE

We put your brand in action!
Our branded experiences are
an exciting way to involve people
in your story, culture, and
business goals.

We Discover


OPPORTUNITIES

We turn limitations into inspirations!
Whatever the challenge,
we'll find creative ways to drive
your business goals and
increase brand equity.
On the Job · On the Creative Edge
· On Time & Budget · On Your Side
SERVICE
What kinds of experiences can Omni‑Buzz create for you?
Incentive
Trips
Corporate
Meetings
Trade
Shows
Award
Shows
Team Building
Activities
Brand
Presentations
Experiential
Marketing
Creative
Productions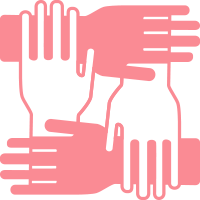 Thanks For Getting in Touch!
We've received your contact information and will be in touch ASAP.
We look forward to getting to know you!
LET'S START
TALKING!
If you're planning a marketing or corporate event, we can make your life a lot simpler!
Tell us what you need and we'll get straight to work.